The Mother City not only appeals to international tourists, but it is a holiday destination for many South Africans.
The economic growth in the city presents opportunities in the tourism, business, politics and other sectors where entrepreneurs and corporate companies can have a slice of the pie. The impact of the innovation that has come in Cape Town has greatly boosted the city's economy. Moreover, the development made in the town has increased the city's prominence as a tourism hotspot.
Cape Town is a city that also has a rich historical background and represents the country's transition to democracy. The city has many significant places that show the country's evolution through the years. With many tangible monuments of the struggle for freedom, this is a city with meaningful political reference.
A City of Innovation
With the city being a business hub, it offers many employment and business opportunities for professionals to prosper. There are thousands of entrepreneurial traders operating in every sector from eateries to clothing stores, beauty shops and many more.
It is a city of empowerment where students can acquire a qualification and begin a career in various sectors. There are also abundant corporations in the different fields where professionals can grow their career.
The Vibrant Mother City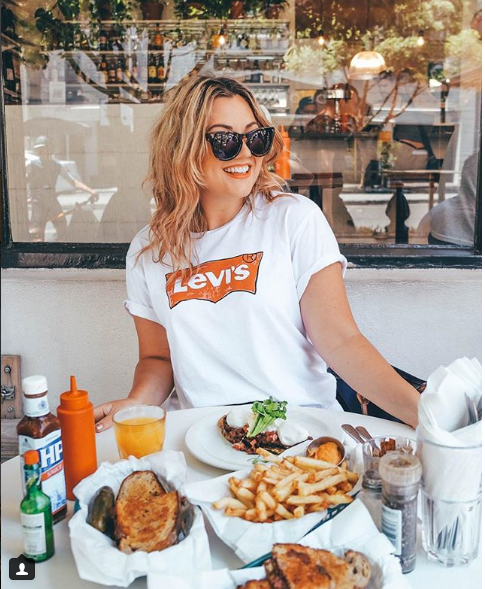 Image source: Natalie Roos on Instagram 
From entertainment hotspots to superb restaurants and exquisite hotels, Cape Town is the perfect holiday destination. Visitors can find themselves waking up to breath-taking views and engaging in holiday activities that will revitalise their senses.
Cape Town is a great destination for those in need of a getaway, the scenic views, allows one to recharge mind, body and soul.
A Modernisation and Culture Hub
Cape Town is also one of the cities that influences style and fashion and is considered the trendsetting city of the country. There is just a culture of style and modernism that young Cape Townians have. These inventive youngsters are at the forefront of defining trends in arts and lifestyle. Their way of life has inspired many other South Africans who are intrigued by these styles.
Cape Town has some of the most influential in Bloggers in SA. The city is rich with award-winning creatives and talented professionals. There is also a guide to the best Cape Town Instagram accounts to follow for inspiration on what visitors can explore.
This town is rich with people who have high-level tech ability, multiple specialists and tech gurus taking over the digital world. These professionals belong to some of the best agencies that produce impressive work for brands and make a difference in communications.
A City with great Historical Reference
There are a few iconic places in Cape Town where people can be educated about the struggles of apartheid. This is the city where the iconic former prison on Robben Island is situated. The prison is where freedom fighter Nelson Mandela was jailed for 27 years before the country attained democracy.
From heritage spots to apartheid museums that you can visit, you learn a lot about the effects of colonization in Cape Town.
There are many other historic landmarks and places that visitors can gain knowledge about the history of South Africa.
Let's explore some of the most exciting hotspots that the City has to offer:
1.      91 Loop Hostel Boutique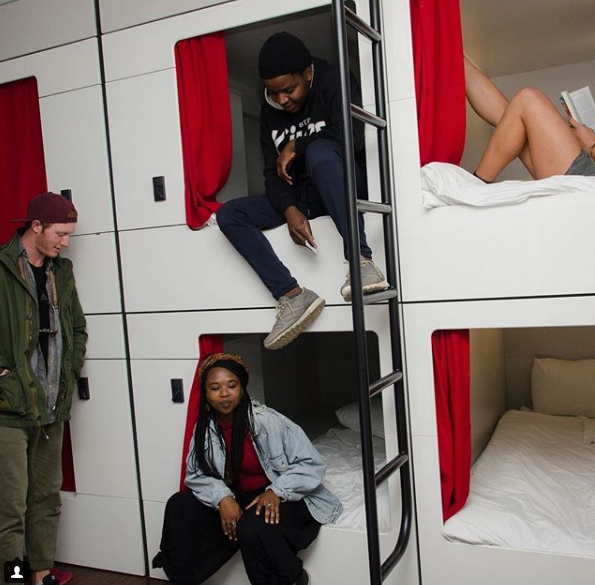 Image source: 91 Loop website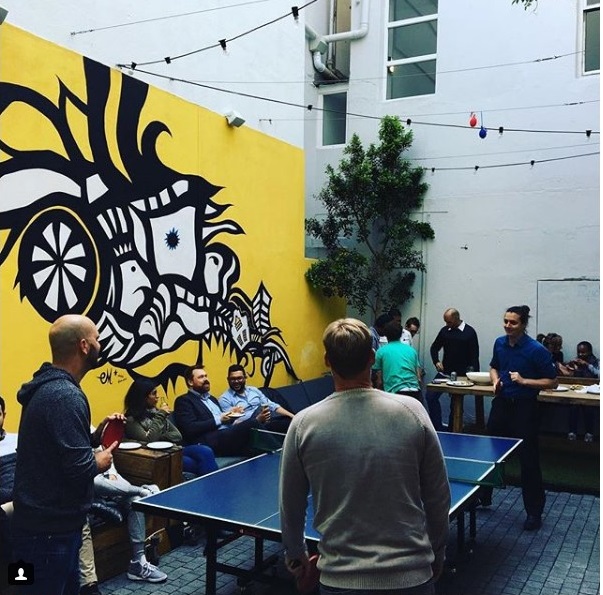 Image source: 91 Loop on Instagram
91 Loop is a hostel boutique in Cape Town that is a very cool and funky, offering its visitors something different. The modern space attracts a variety of travelers looking for a unique stay. The pod rooms have commodious beds which are a retreat from the busy city. These chic rooms have revolutionary concepts such as with high tech lockers and many other exciting features that gives visitors a futuristic accommodation experience.
With a bar and in-house activities, visitors can participate in yoga and have an experience in wine tasting. The place is fit for the inventive, trendy minds and it is a haven for foodies and fun lovers.
2.      Franschhoek Wine Tram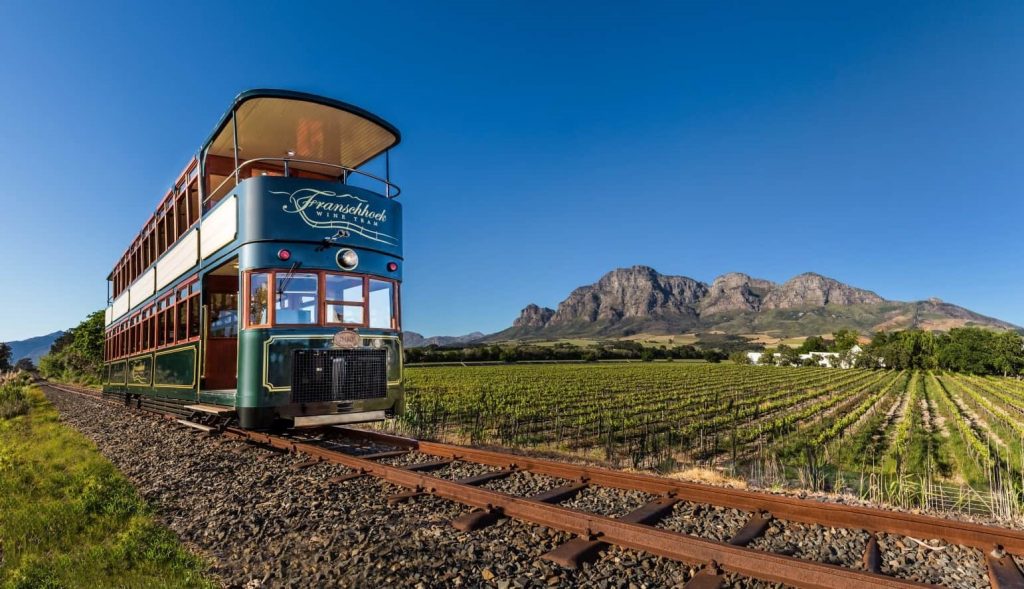 Image source: winetram.co.za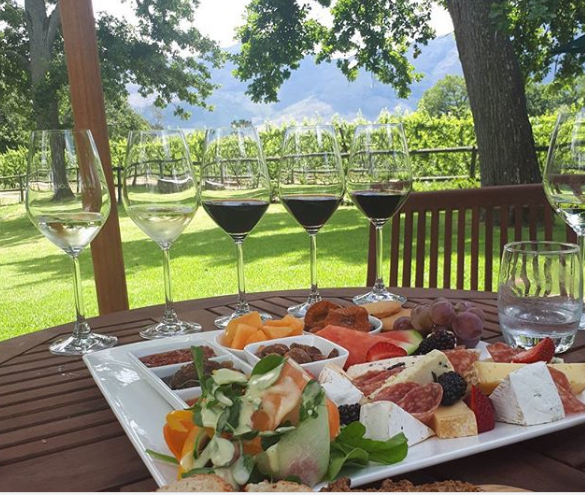 Image source: Mentallydisturbed_lama Instagram
For wine lovers, Cape Town is the best city for a sophisticated fine wine experience. You can have fun wine adventures such as grape stomping, vineyard tours or wine pairing and tasting.
Franschhoek Wine Tram offers visitors quality wine tasting, cellar visits and a chance to enjoy strolls in the amazing vineyards. This has been one of Cape Town's popular attractions for 300 years. The tour of the Wine Tram involves stopping at various wine farms and learning about the local wines.
Holidaymakers get to learn about Franschhoek Wine Tram routes in the exciting group vineyard journey.
3.      N2Ice Cream Lab 'Tasty Chemistry'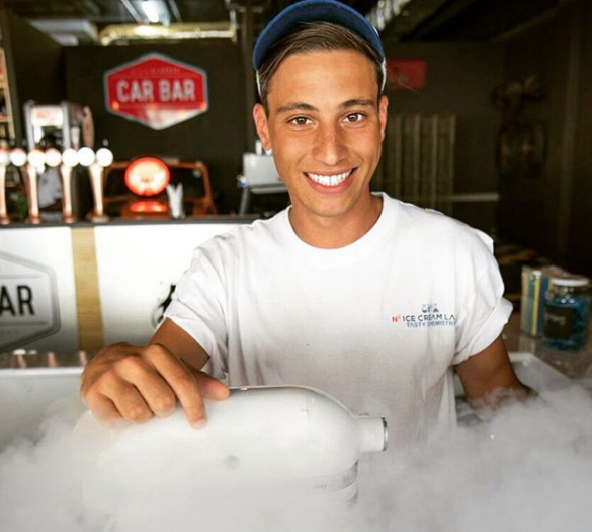 Image source: N2Ice Cream Lab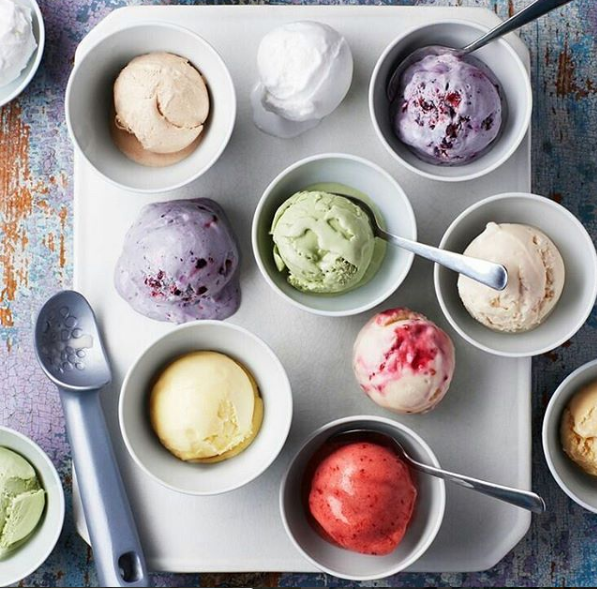 Image source: N2 Ice Cream Lab Instagram
If you're a science lover and you also have a sweet tooth, you have to visit N2Ice Cream Lab. Not just for the amazing flavour-filled ice cream they make, but the experimental way that it is made.
N2Ice Cream Lab has something unique for people looking to try authentic new desserts. They have creatively invented liquid nitrogen ice cream, which customers find splendid. The ice cream ingredients are blended and frozen right in front of customers.
In just 60 seconds, the ice cream is chilled at a cool 196 degrees. The store uses nitrogen equipment that evaporates quickly and creates a mesmerising vapour. Visitors can enjoy this incredible experience at N2 Ice cream lab and indulge in deliciously flavoured ice-cream.
4.      The Bo-Kaap Cape Town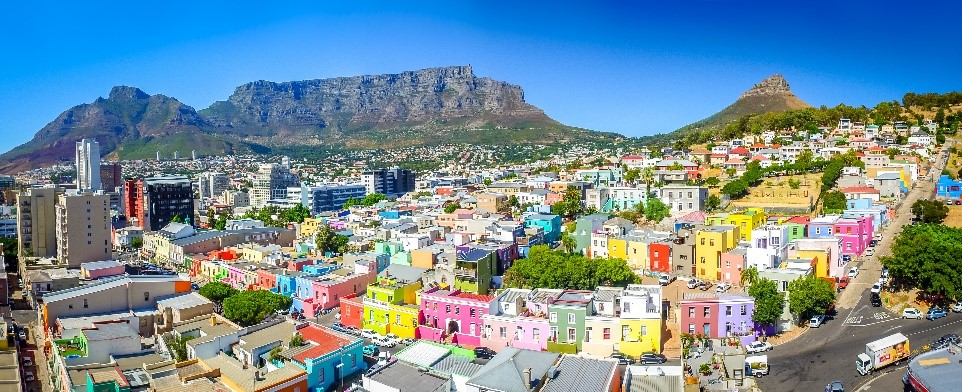 Image source: www.glofilms.tv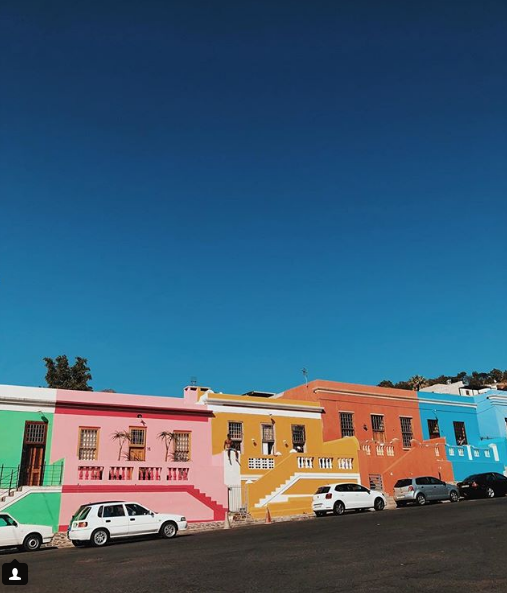 Image source:  Welikebali Instagram
The Bo-Kaap is a great culture trip for visitors. The community carries a Cape Malay culture and heritage that travelers can learn about. The colorful town's brightly colored cottages and quaint cobbled streets are what makes it fascinating.For visitors looking to discover the historical reference of Cape Town, the Bo-Kaap offers an illuminating trip about the township and city's history.
The historical district carries a rich legacy that visitors can be educated about. The Bo-Kaap also has a lot of local businesses that offer activities to get up to such as indulging culinary experiences and visiting craft markets.
5.      Cape Town-Long Street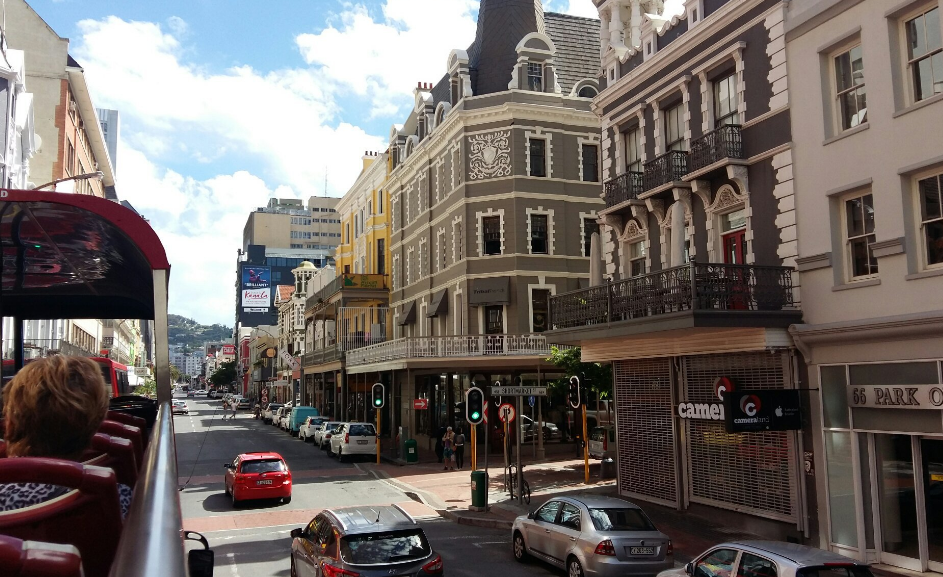 Image source: Trip Advisor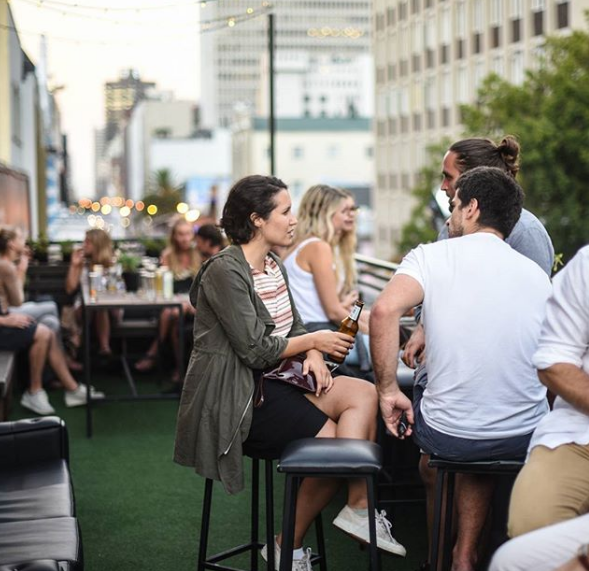 Image source: One up Bart Instagram
When it comes to entertainment and partying, Capetonians know how to paint the town red on Long Street. This is the street to be where visitors can enjoy music, arts and crafts as well as other fun festivities.
This is the city's hotspot for showbiz that offers a buzzing nightlife. The busy street is filled with ethnic restaurants, clubs and bars, this is also where live concerts and popular events take place. Visitors can get an authentic social experience in the city's party capital.
This street is lively with ethnic stores and activities that travelers can delight in. With fun vibes captivated on the epic Long street, you will definitely let loose and create new memories.
An Opportunity to Explore Cape Town through explore.ed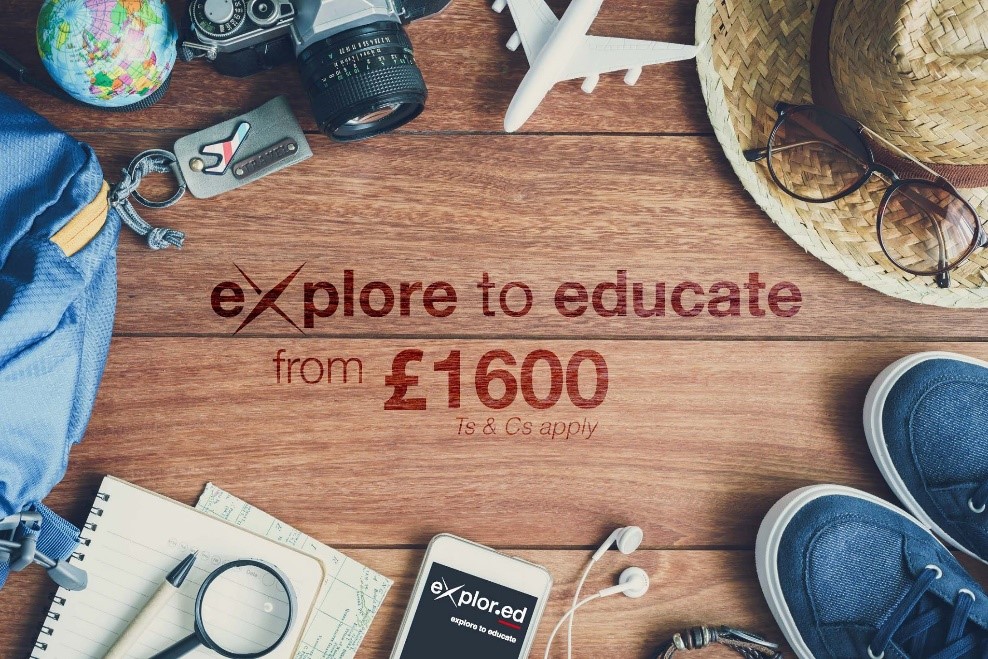 The programme structure is designed to allow active engagement with your facilitator throughout your 11 days of experiential learning. Utilising the LCIBS App's cutting-edge educational technology, as well as face-to-face engagement, explor.ed's holistic approach promises an immersive, student-centric capstone to the pre-tertiary 'you', and the perfect opportunity to prepare for what lies ahead.Explor.ed is a course that explores challenges and ultimately opens the minds of young individuals.
This programme seeks to:
Help young people to understand who they are in the greater societal context.
Explore the tools required to make a positive contribution to society.
Expand decision-making skills and processes.
Experience what it means to be an 'active citizen'.
Challenge your belief systems.
The activities done during this course, are supplemented by tailored face to face sessions and live lectures by expert educators streamed from the London campus, providing a global experience.
Explore.ed also enlightens learners about the professional and entrepreneurial opportunities that exist in the city. With this course, learners can have the time of their life in one of the world's best tourism fascinations. They can also gain first-hand experience of the culture in the country and get a feel of the country's historic and political milestones. These can inspire students to begin careers in business, politics or law.
Travelling is a therapeutic aspect of life that is vital to embrace. It teaches you more about places, history and culture and it cultivates humanity that the world needs.
About the Author: Khanyie Dlamini
Content Creator at Educor Holdings
As a writer in the education sector I am passionate about nurturing people in their careers, wellness and personal growth. I focus on a variety of illuminating topics that are helpful to people's growth and success. I hope to inspire people to feel motivated to live up to their full potential and know they can have an optimistic and prosperous life. My intention is to contribute to an empowered nation that makes great choices and positive change.
Personally I enjoy the world of fashion and keeping up with the trends. I have great interest in digital trends and the impact of social media in today's world. I enjoy learning from other creative people. I value having purposeful relationships with people who have great visions that align with my own.