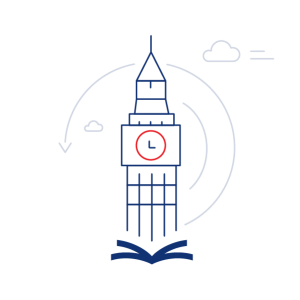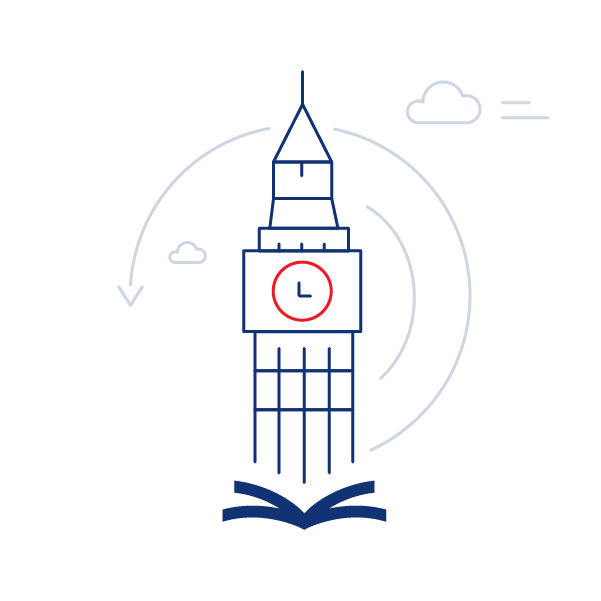 International students will be able to study a bespoke Programme in Business at the London College of International Business Studies (LCIBS).
The Access Programme will provide students with the platform they need to gain access to any BSc internationally and a new pathway to a join the first year of an undergraduate degree at LCIBS.
The course will give students the depth of knowledge they'll need to succeed in their degree, and within the professional and business environment.
Study skills
The objective of this module is to: Provide an introduction to a range of important business and management study and skills, including time management, use of Information Technology (IT), academic researching and writing, note-taking, basic data analysis, communication, group work, presentations, and confidence with numbers.
Prepare and support students to study effectively for their course and produce coursework assessments that meet with relevant standards. The general themes introduced will be transferable, but students will be encouraged to focus the application of these skills to the subject area of business and management.
Business in context
This module has three main aims directly relating to the major themes that will be emphasised throughout.
The module aims to give students: A comprehensive and holistic introduction to the key elements of the business organisation, and to the main functional areas of management, together with the contexts within which the organisation operates.
A foundation knowledge of the key principles and concepts on which business and management practices are based and how decisions are made.
The analytical skills to be able to identify the links between the functional areas in management, organisations, management practices and the business environment. Students will also be given opportunities to develop the skills necessary to study effectively at LCIBS including decision making, problem solving, challenging assumptions and quantifying and managing information.
Contemporary Issues in Business and Management
The module is aimed at students interested in improving their generic business knowledge. It helps develop an understanding of current issues in business and how they impact on organisations in practice.
The module also aims to improve business communication skills and enhance commercial awareness and student employability. You complete a business report based on a business issue and utilise the knowledge gained to demonstrate commercial awareness and improved employability.
Business Project
The aim of the Business Project is to give students the opportunity to combine investigation into an authentic business challenge with a more in-depth research report, demonstrating understanding of the application of business principles in a real-world situation.
By the end of the module students will be:
Equipped with the skills required for the development, preparation, investigation and presentation of their business project and other research projects.
Enabled to further develop independent learning skills and demonstrate their capacity for sustained individual effort and ability to analyse, synthesise and evaluate the data pertinent to the chosen research topic.
Organisational Behaviour
Working together to achieve a shared purpose is the common goal of every organisation. It is when we do this that organisational behaviour becomes important in managing and explaining the performance, motivations and behaviour of individuals and groups. The study of Organisational Behaviour (OB) is of vital importance in understanding organisations and getting them to perform effectively.
It is a crucial role in achieving the best performance from both people and organisations and features as a core module within the degree. It is also linked with Marketing, Operations Management and Business & Personal skills.
Marketing in Action
Marketing is fundamental to the operations of any organisation. It is the pulse of any thriving business. Every one of us engages with marketing messages throughout our daily lives.
As marketing plays a crucial role both in our personal lives and that of a diverse range of organisations, it is considered a fundamental core module within the LCIBS BSc (Hons) degree portfolio. However, Marketing does not operate in isolation. It needs the backing of functional activities such as Finance.
Finance and Accounting
Finance and Accounting is one of the basic business principles. It is needed in organisations of all sizes, from small community based initiatives, to large multi-national corporations. Students need to master the technicality of understanding these integral subjects. Knowledge of this area is essential if the student is to assess the commercial performance and viability of the business model for any organisation.
Introduction to Human Resource Management (HRM)
People are critical components of successful organisations. This unit will explore the key concepts, processes and techniques used in HRM and apply these to organisational settings. Students will explore the role of HRM in helping businesses to meet their strategic objectives and adapt to the changing business environment. Students will also explore contemporary issues in HRM and provide commentary on possible HRM solutions.
Personal Professional Development (Personal)
Personal development is a process of nurturing, shaping and improving skills and knowledge. Optimise your potential and define your self-actualisation. A well-defined and supported Personal Development Planning activity helps individuals define their goals and priorities in different spheres of their multi-faceted lives.
In today's modern work environment employees and managers take responsibility for renewing and updating their skills. PDP is therefore central to students' awareness, planning and demonstration of employability.
Simulation for business start ups
This is one of two modules designed to operate across the levels of assisting students to develop a deeper understanding of the relationship between theory and practice. This module seeks to progressively bring together knowledge and understanding gained at level 4 into a simulation created from a practical 'real world' situation. This provides students with the opportunity to build upon their subject knowledge and examine how business techniques are integrated.
Students will also engage with online video tutorials supplemented and supported by tutor contact time.
This links help to crystallise learning outcomes from the other level 4 modules. The student can take this experience of the simulation to level 5, building upon the knowledge and understanding gained.
Marketing Research
Marketing Research is one of the specialist modules in the BSc (Hons) Business (Marketing) pathway.
In the Level 4 module Marketing in Action students will have been introduced to some of the basic principles of marketing research. This module builds upon that introduction expanding the student's knowledge and understanding of the subject area.
An organisation's 'research' needs are multi-dimensional. By exploring marketing research, students gain an insight into the type of information organisations seek and how that information is used to influence decision making.
This module supports and integrates with the other specialist marketing modules.
Public Relations (PR) & the Media
The Public Relations & the Media module provides opportunities for students to learn a strategic approach to PR and benefit from an integrated multimedia approach to communications. The module focuses on the disciplines of storytelling, crisis management, events and campaigning. It also equips students to deal with the fast-paced world of PR and the unique dynamics that go along with it.
Public Relations is evolving into a multi-disciplinary subject and is a vital determinant of sustainability in the modern business environment. The rapid development of social networks will also figure largely in the module, along with the relationship between PR and other significant elements of the marketing environment.