BSc (Hons) Business (Public Relations), Accelerated Degree
Full-time undergraduate (2 years)
United Kingdom
Fees and Funding
Regulations for Validated Awards of The Open University
Download now
If you do not meet our English Language requirements, we offer English for University courses.
Find out more
Validated by the OU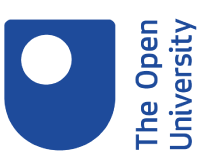 Contact our London office for more detail and information on our intake dates.
At LCIBS our BSc (Hons) Business (Public Relations), Accelerated Degree is designed to provide students with the skill set and qualification to pursue a professional career in the Public Relations sector.
The skill set is developed through modules such as Public Relations and the Media, Integrated Marketing Communications, Corporate and Consumer PR, Public Relations and Public Affairs, Evaluation and Measurement in PR and Legal and Ethical Issues PR.
The depth of knowledge gained evolves throughout the course, developing core skills such as writing, strategic planning and digital communications that enable a successful career within the PR sector.
Entry requirements
We look for passionate and committed students and encourage applications from students with a variety of backgrounds, experiences and perspectives. Every application to LCIBS is considered very carefully on its individual merits.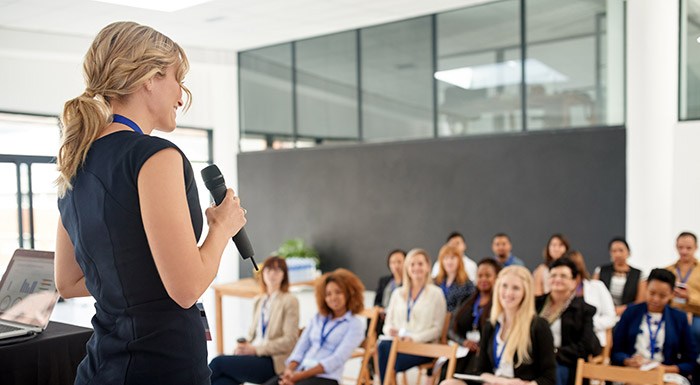 We have two routes of entry:
Academic Qualifications: Typical entry - 60 UCAS Tariff Points and an Admissions Workshop.

Applicants are invited to an Admissions workshop, even if grades are only predicted. Here, an applicant will get the opportunity to find out about the College. We will also use these workshops to get to know our perspective students and to make sure they have chosen the course that is right for them.

We also welcome applications from students who have studied (or are studying) the International Baccalaureate, Access to Higher Education diplomas, Higher National qualifications, BTECs, Scottish Highers, Cambridge Pre-U, Welsh Baccalaureate and equivalent non-UK qualification.

Calculate UCAS points by visiting: www.ucas.com/tarriff-calculator
Work experience: We welcome applications from students who have relevant work experience. Work experience can be used to partly or fully meet our entry criteria.

Our Admissions Team are happy to advise on required criteria: admissions@lcibs.co.uk
---
English language requirements:
For those whose first language is not English, it may be necessary to complete an English language test, such as IELTS (International English Language Testing System), PTE Academic (Pearson English language test) or our internal ELP Test, in order to demonstrate the language proficiency needed to complete a degree. All our courses are taught in English.
| Language Qualification | Score Required |
| --- | --- |
| IELTS | 6.0 with a minimum of 5.5 in any component |
| PTE Academic | A minimum of 56 |
| LCIBS ELP Test | 6.0 with a minimum of 5.5 in any component |
English language requirement changes are subject to approval.
Applicants should contact the College directly regarding English language requirements when considering making an application.
If a student requires support achieving the required standard of English language skills, a range of English for University courses is offered free of charge. Find out more
BSc (Hons) Business (Public Relations), Accelerated Degree Programme Structure – (FHEQ) Level 4
(FHEQ) Level 4
BSc (Hons) Business (Public Relations), Accelerated Degree
| Modules | Credit Points |
| --- | --- |
| Organisational Behaviour | 15 |
| Marketing in Action | 15 |
| Finance and Accounting | 15 |
| Human Resource Management | 15 |
| Personal Development Planning (Personal) | 15 |
| Simulation for Business Start-up | 15 |
| Public Relations & the media | 15 |
| Integrated marketing communications | 15 |
| Total level credits | 120 |
Exit award CertHE 120 credits
BSc (Hons) Business (Public Relations), Accelerated Degree Programme Structure – (FHEQ) Level 5
(FHEQ) Level 5
BSc (Hons) Business (Public Relations), Accelerated Degree
| Modules | Credit Points |
| --- | --- |
| Economics | 15 |
| Ethics, Corporate Social Responsibility and Reputation | 15 |
| Business Communications | 15 |
| Human Resource Management Learning & Development | 15 |
| Simulation for Business Development | 15 |
| Personal Development Planning (Professional) | 15 |
| Public Relations and affairs | 15 |
| Corporate and consumer PR | 15 |
| Total level credits | 120 |
Exit award level 5 DipHE 240 Credits
BSc (Hons) Business (Public Relations), Accelerated Degree Programme Structure – (FHEQ) Level 6
(FHEQ) Level 6
BSc (Hons) Business (Public Relations), Accelerated Degree
| Modules | Credit Points |
| --- | --- |
| Business Research Methods | 15 |
| Strategic Management | 15 |
| Dissertation | 45 |
| Personal and Professional Development (Employability) | 15 |
| Evaluation and Measurement in PR | 15 |
| Legal and Ethical Issues in PR | 15 |
| Total level credits | 120 |
| Total programme credits | 360 |