'Intrapreneurship: Build community, negotiate the system, foster resilience.'- #IPAC2017IAPC (Twitter)
Every business needs leaders who are innovators and project drivers. Intrapreneurship is a new concept that has defined individuals within a company that have entrepreneurial traits. These intrapreneurs can be distinguished by their inventive ideas that bring positive change in the business. They are business-minded and focus on how they can best improve the processes of the business to achieve success. Let's explore the qualities of an intrapreneur in a company and define the role they play in making the company get to the top.
What is intrapreneurship?
Intrapreneurship can be defined as the process by which individuals who have entrepreneurial traits work for companies and entrepreneurs. Intrapreneurs are unlike normal employees who simply function in a role, intrapreneurs contribute to the bigger picture and they are business minded. Intrapreneurs are responsible for introducing ideas, inspiring creativity, leading and motivating those around them. They take proactive steps to improve business operations and they ensure the business meets targets to produce great results.
How do intrapreneurs help entrepreneurs?
Intrapreneurs are almost like-minded to entrepreneurs in that they are driven to increase the growth of the company. It is important to realise the value of intrapreneurship to initiate new programmes and advancement in your business.
Intrapreneurs work extremely well with entrepreneurs in that they help them increase production within a company. The difference between an intrapreneur and entrepreneur is that an intrapreneur focuses on the operations of the company whereas an entrepreneur focuses on the vision and overall goals of the business.
Intrapreneurs are a necessary part of business as they motivate company growth through ideas and implementation of strategies. Let us explore the benefits of hiring intrapreneurs in a company.
They increase the productivity of the business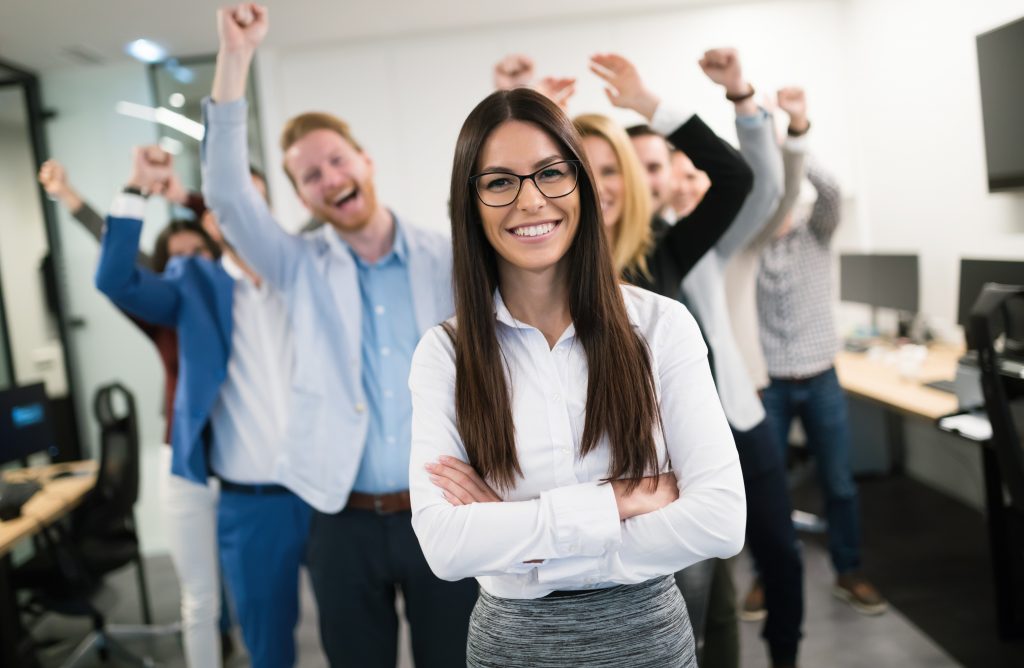 An intrapreneur is someone who will focus mainly on the operations of the company. They ensure effective productivity from the team. They come up with solutions to problems that cause glitches in the workflow. Intrapreneurs are described as skilled problem solvers. They are focused on meeting work goals in order to reach milestones.
Intrapreneurs will motivate teams within an organisation to become driven and goal orientated. They will keep track of workflow and consistently come up with ways to improve the overall production of a company.
They are problem solvers
Intrapreneurs are tasked with improving processes and systems of the company. They are to challenge every interference that slows down the business's output. They do this by investigating the issues and suggesting creative ways to fix the issue. Intrapreneurs will see the gaps in the business and try to fill them. They will identify methods that need to be improved and evaluate how this can be achieved. Intrapreneurs will rise to the occasion and suggest brave business changes that will bring success.
They are innovators
Intrapreneurs are innovative and create effective change in the company. An intrapreneur will recognise what moves the company needs to make in order to reach a new level of growth. They are always imagining solutions that would make operations of a company better than it was before.
They take risks and are not afraid to fail
Intrapreneurs are passionate about achieving success. They are brave risk takers who are not afraid to revolutionise the companies that they work for. They are willing to challenge every excuse in order to find the perfect resolution. Intrapreneurs will take risks that may not be favourable in the eyes of other employees, but their overall goal is to see the company thrive.
They are eager to explore options that may take the business to new horizons. Intrapreneurs are not afraid to fail. Intrapreneurs know that failure is sometimes inevitable and they are not easily discouraged. They will learn quickly from their mistakes, do better and keep on going forward.
They take your business to another level
Intrapreneurs are valuable employees that cause business soar and become prosperous. It is vital for business owners to have a trained eye to recognise these intrapreneurs and allow them to lead. When you have identified these individuals they should be promoted and tasked with managing the operations of your company.
As leaders, intrapreneurs become gems to the company that fuels the purpose of the business. They should be groomed and given guidance while they ensure the smooth running of your business.
Increase your intrapreneurial skills
If you are someone with intrapreneurial traits and would like to gain more skills and recognition as an intrapreneur, then you might want to pursue training. You can develop your intrapreneurship skills by studying The Innovation and Intrapreneurial Leadership Programme with LCIBS (London College of International Business Studies). This course is designed to enrich you with high-level intrapreneur and entrepreneur orientation to build your influence in the corporate world.
The course covers fundamental phases such as corporate innovation, leadership and intrapreneurship culture as well as other intrapreneur development programmes.
This Intrapreneurial Leadership qualification will help you become a recognised intrapreneur in the corporate world. You will stand to be promoted into a leadership role and be tasked with managing the operations of the company, as well as bigger projects.
About the Author: Khanyie Dlamini
Content Creator at Educor Holdings
As a writer in the education sector I am passionate about nurturing people in their careers, wellness and personal growth. I focus on a variety of illuminating topics that are helpful to people's growth and success. I hope to inspire people to feel motivated to live up to their full potential and know they can have an optimistic and prosperous life. My intention is to contribute to an empowered nation that makes great choices and positive change.
Personally I enjoy the world of fashion and keeping up with the trends. I have great interest in digital trends and the impact of social media in today's world. I enjoy learning from other creative people. I value having purposeful relationships with people who have great visions that align with my own.