LCIBS offers world-class business skills and practices that mentally prepares learners for their careers.
You may have heard about the London College of International Business Studies and you may be curious about why the college offers some of the most unique and dynamic courses. Enlighten yourself on what committing to study with LCIBS means for your career.
LCIBS is an advanced business college that has influenced the rise of entrepreneurship and talent across the globe. This is an institution where learners can gain exceptional business qualities and become innovative leaders in their field. The college offers professional and practical knowledge that are needed for students to be prepared as experts. Studying at this college means you will gain exposure to the international business market and access to worldwide opportunities.
The leaders produced through LCIBS are trained to have a broad perspective of possibilities they can achieve. As professionals, graduates can build international relationships that can positively boost the economy. By introducing these principles to learners, the college aims to build a generation of innovators and entrepreneurs who are not afraid to challenge the boundaries.
Explore how studying with LCIBS can elevate your professional career and equip you with incomparable business talent that brings tremendous success.
Specialised Programmes
London College of International Business Studies offers a range of specialised programmes where you can study towards a degree, diploma or a certificate. These are internationally-accredited courses that shape students to become innovative leaders. These courses consist of expert knowledge that empower learners in different fields. These courses are available to both students that are entering university level and professionals who would love to upskill and increase their proficiency. Professionals in the market can study an Innovation leadership programme to enrich their leadership skills for business.
The courses offer excellent and enriching content that will motivate students to be successful in their career pursuits. The study methods at LCIBS are designed to equip learners with practical and professional skills that will empower them to prosper.
Teaching Methods
LCIBS offers comprehensive teaching methods that introduce students to a new way of thinking. These learning methods include live streaming lectures, tech-driven student support, advanced online technologies and virtual learning spaces. When students study their course, they will study one module at a time so that they fully grasp the contents of each module.
The institute has also incorporated tech-based learning methods and tools that expose students to digital practice. This allows students to sharpen their digital skills to shape them for the future. This gives them an opportunity to get familiar with technology tools and systems to improve professional competence.
Academia
The academic life of students at LCIBS has real-life learning as well as theoretical learning. This allows learners to go on field trips and explore the industry while they are still students. Students also receive tech-driven student support that offers students the best services while they study.
The practical activities that learners experience, teaches them the proficiency to become effective professionals. This is an important goal that the college has to give learners a balanced educational experience that will drive them to be bold pioneers and experts in their fields.
International Marketplace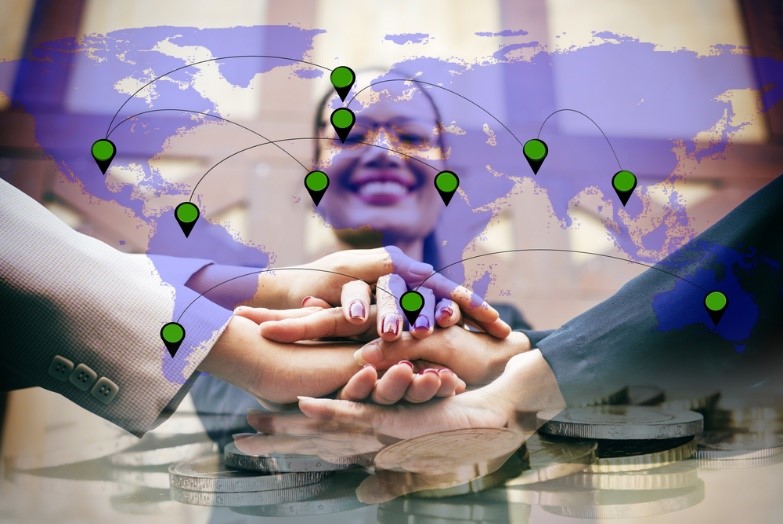 LCIBS is an international business school and this influences the quality of content that learners receive. Because of the college's international affiliations, students receive exclusive and valuable knowledge that gives them an international frame of reference.
Learners are shaped to view their prospects on a global perspective and have wider opportunities. Students are exposed to international business relations and practices that make them industry leaders.
Multicultural Community
The international network that LCIBS has exposes students to interact with a variety of experts on a global scale. This allows students to interface with other learners and gain more expertise.
When students decide to collaborate and share ideas they can build ground-breaking businesses and help each other with knowledge. Students have access to a large network of students that open up their world to other aptitudes.
Accreditation
LCIBS is accredited by a number of internationally recognised independent organisations. This means learners can have the full confidence of the certification that they receive through the institute.
Learners are likely to receive a wide range of international breaks to help their careers or business prosper. They also become a top preference to work with because of the calibre of their qualification.
Alumni network
Graduates of the institute are given the option of networking with other Alumni across the different fields. This gives students access to a range of specialists in the field that will further give them broader chances of success.
The network motivates students to use their connections to form a prosperous, professional career. These connections benefit students to grow their international relations and income for a better life.
Through specialised programmes and teaching methods, LCIBS aims to train students to have a prosperous future in business. With the possibility of having an international market at their fingertips, there are no limits to what graduates can accomplish.
About the Author: Khanyie Dlamini
Content Creator at Educor Holdings
As a writer in the education sector I am passionate about nurturing people in their careers, wellness and personal growth. I focus on a variety of illuminating topics that are helpful to people's growth and success. I hope to inspire people to feel motivated to live up to their full potential and know they can have an optimistic and prosperous life. My intention is to contribute to an empowered nation that makes great choices and positive change.
Personally I enjoy the world of fashion and keeping up with the trends. I have great interest in digital trends and the impact of social media in today's world. I enjoy learning from other creative people. I value having purposeful relationships with people who have great visions that align with my own.