The newly formed Office for Students (OfS) has included value for money as one of its four primary regulatory objectives. Section 444 of the OfS Regulatory Framework requires that providers regular publish
'…clear information about [the provider's] arrangements for securing value for money including, in a value for money statement, data about the sources of income and the way that its income is used.'
The National Audit Office (NAO) definition of value for money is based on an approach of economy (spending less), efficiency (spending well) and effectiveness (spending wisely). Taken together these examine whether we have made optimal use of resources to achieve our intended outcomes, both in quality and quantity; this is often described as 'cost effectiveness'.
The College is committed to the pursuit of efficiency, economy and effectiveness within its overall corporate and academic strategy. The College will seek, wherever possible, to adopt best practice and to incorporate VFM principles in all its activities.
The Governing Body, senior steering group and heads of department consider value for money in all of their decision-making processes and are accountable to fulfill this responsibility. The Audit and Risk Committee of the Governing Body is also responsible for consideration of value for money at the College.
The College strives to provide all our students with an outstanding educational experience by ensuring that all our programmes of study are relevant, innovative and intellectually challenging, while retaining a practical "real world" focus. This ensures that our graduates are highly employable with a strong value set who strive to make a difference to the communities they serve.
The retention and recruitment of high-quality staff is a key priority, as people are our most precious resource who will ensure that students remain at the heart of our agenda. We are currently strengthening our academic staff team to ensure that our staff-student ratios are sufficient to ensure the best possible student experience. We are also reviewing the structure of all professional support teams to ensure that they also operate in an efficient and customer focused manner. Before they make any decision we require our staff to ask the question – 'How does this provide value for money for students'?
We are also investing in our facilities and technology to ensure that we are constantly improving the amenities available to our students.
The College has also implemented a new procurement process across all areas to ensure we purchase smartly and efficiently, keeping costs to a minimum.
The College manages its finances to enable it to both provide value for money for students whilst ensuring the long term financial sustainability of the College. The College is committed to being open and transparent about the income streams that we receive and how we spend them.
Income
In 2018 the total income at the London College of International Business Studies was £ 81,775 which consisted mainly of tuition fees.
Tuition fees of £ 80,500 was recognized during 2018
The College generated £ 1,275 from other sources during the 2018 year.
LCIBS Expenditure 2018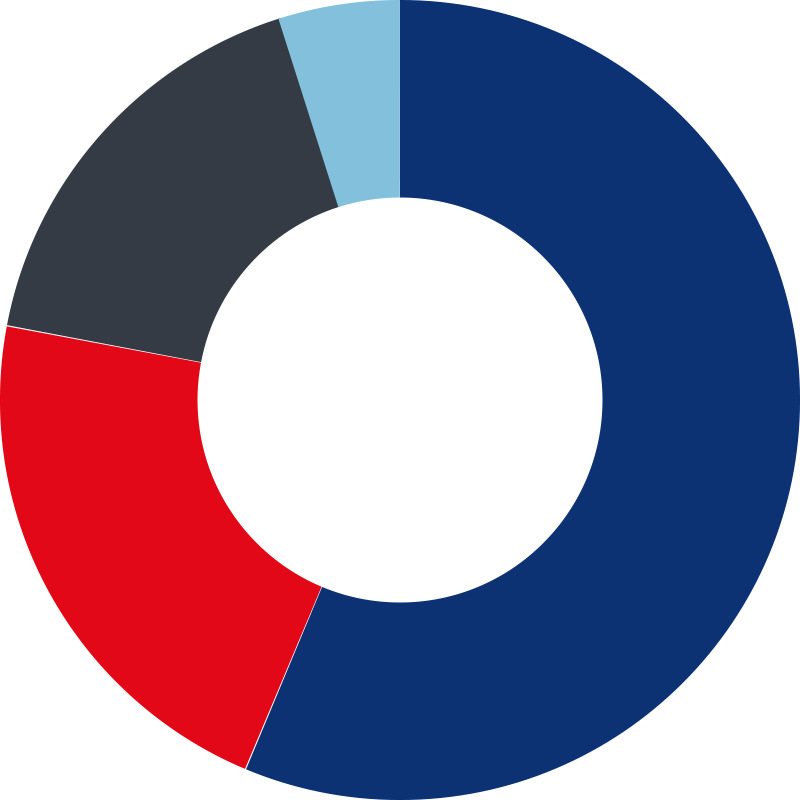 Premises, staff and student facilities
Academic Departments, administration and academic services
Commercial Services
General Education Expenditure
Other
In 2018 total expenditure at the London College of International Business Studies was £ 1,266,877.
The College spent £ 326,297 (27%) on its academic departments, central administration & academic services (includes library, registry and IT services) and general support for education (student recruitment, outreach and widening participation).
£713,283 was spent on Colleges premises, staff and facilities for us to continue to maintain and upgrade the amenities available to our students.
Of the remainder, £215,787 was spent on commercial services enabling the College to generate income from commercial activities in the 2018 and future years.
| Expenditure | £ |
| --- | --- |
| Premises, staff and student facilities | 713 283 |
| Academic Departments, administratiom and academic services | 275 569 |
| Commercial Services | 215 787 |
| General Education Expenditure | 60 728 |
| Other | 1 510 |
| Total | 1 266 877 |